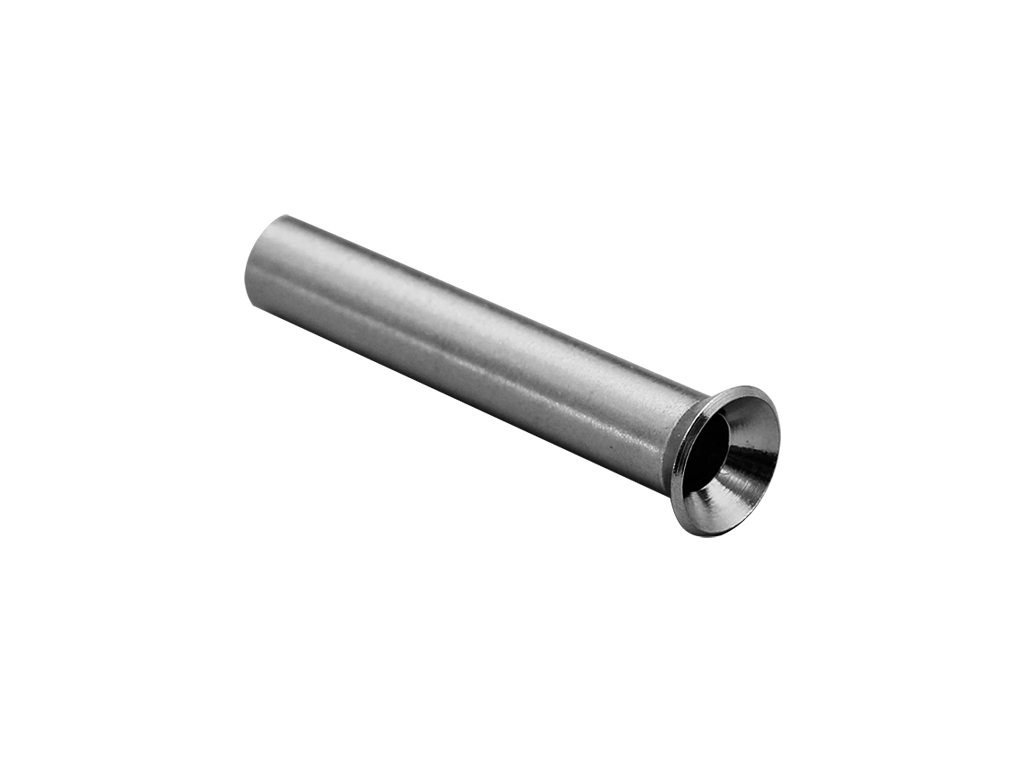 RailEasy™ Cable Sleeve
The RailEasy™ Cable Sleeve is designed to protect your wood posts from chafing and incidental damage from cable rubbing around the outside of your mid post cable holes. It can also be used to accommodate angles up to 90 degrees (corners must be double posted) and stairways coming off a straight run.
GRADE: 316L Stainless Steel
RELATED PRODUCTS
RailEasy™ Lag Stud
The RailEasy™ Lag Stud is designed for use in short runs and must always be used with a RailEasy™ Tensioner at the opposite end of the cable run.
RailEasy™ Stud Assembly
The RailEasy™ Stud Assembly is used on straight and angled runs by drilling through the post and fixing it to the back side.
RailEasy™ Swivel End
The RailEasy™ Swivel End is used for cable railing applications.
RailEasy™ Cable
The RailEasy™ Cable is used for cable railing applications.