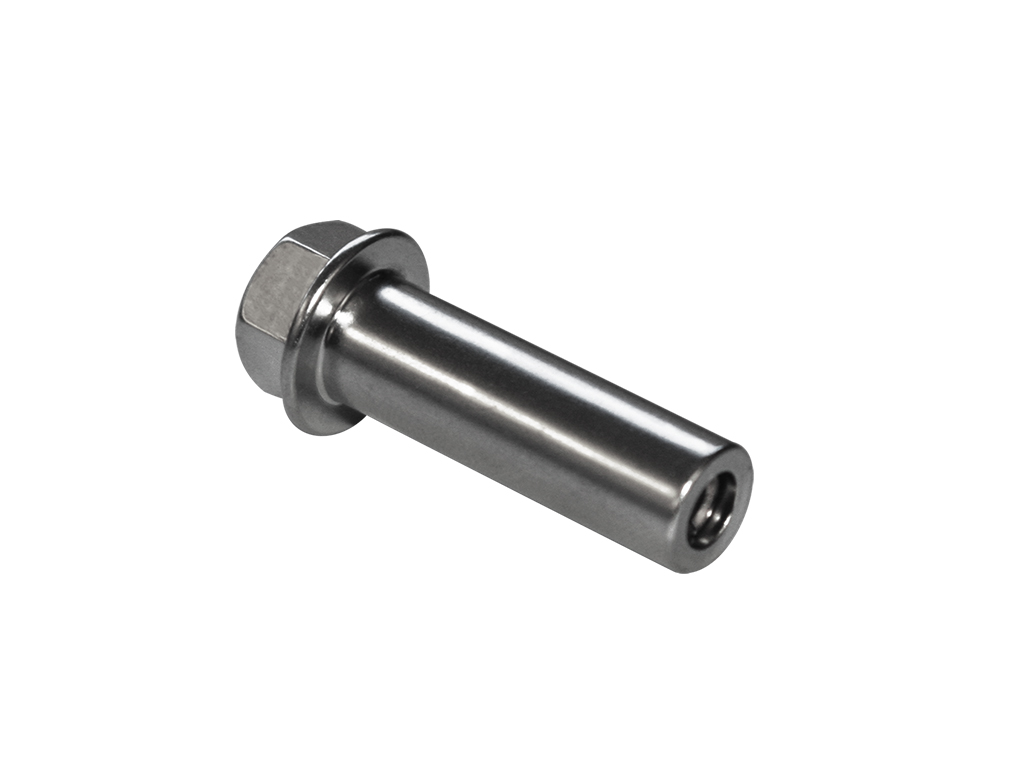 RailEasy™ Flush Fitting
The RailEasy™ Flush Fitting is perfect for cable railing applications where "through post" hardware is desired for minimal obstruction. This fitting uses a self-locking mechanism to attach to 5/32″ diameter cable. The cable is pulled through the fitting and the excess is cut off. A tensioning device must be used at the opposite end of the cable run for tensioning capabilities. Affix a Deluxe or HandiSwage™ Cover Nut Set (sold separately) to the end for a finished look.
GRADE: 316L Stainless Steel
RELATED PRODUCTS
RailEasy™ Cable Railing Tensioner
The RailEasy™ Tensioner is the primary cable railing tensioning/fastening device.
RailEasy™ Lag Stud
The RailEasy™ Lag Stud is designed for use in short runs and must always be used with a RailEasy™ Tensioner at the opposite end of the cable run.
RailEasy™ Stud Assembly
The RailEasy™ Stud Assembly is used on straight and angled runs by drilling through the post and fixing it to the back side.
RailEasy™ Swivel End
The RailEasy™ Swivel End is used for cable railing applications.